Our Story:
On April 1, 2012, one week before Easter, Two small groups of Christians who had been meeting for Bible study in their homes—one in Dublin and one in Stephenville—merged together with a shared vision that God desired to start a new church. A new church with a commitment to study God's Word deeply, support world missions eagerly and build relationships intentionally with people longing to expand God's Kingdom. Their respective group leaders served as co-pastors of Elk Ridge Baptist Church from its inception, taking the name for the church from Elk Ridge Estates on Alexander Road in Stephenville where they hoped to build a permanent facility on donated property. For a short time the church met in a member's home in Stephenville before moving into a meeting room at Motel 6 where it worshipped together for almost a year. On August 11, 2013 the church moved into a small home at 634 East Road in Stephenville. After seasons of God's favor and growth, and greatly expanding and renovating the East Road facilities to its capacity; the church built a new facility and began worshipping there on that donated land near Elk Ridge Estates In November 2020. Elk Ridge has a passion for God and His glory and a longing for our neighbors near and far to know the hope of the gospel. We look forward to living out the mission of the Gospel in our new community and in communities around the world.
Come. Join us as we lay hold of the plow, not the glory. The fields are ripe, and the workers are few…
"35 Then Jesus went about all the cities and villages, teaching in their synagogues, preaching the gospel of the kingdom, and healing every sickness and every disease among the people. 36 But when He saw the multitudes, He was moved with compassion for them, because they were weary and scattered, like sheep having no shepherd. 37 Then He said to His disciples, "The harvest truly is plentiful, but the laborers are few. 38 Therefore pray the Lord of the harvest to send out laborers into His harvest." - Matthew 9:35-38
Who we are:
Elk Ridge Baptist Church is a body of believers in Jesus. We are passionate about making disciples of Jesus, equipping believers for the work of ministry, and supporting and sending out workers to share the good news of Jesus around the world.
Wes Bishop
Elder / Pastoral Staff
wdbishop67@gmail.com
Wes and his family joined with the Hansens and the Sherwins to plant Elk Ridge Baptist Church in 2012. He has served in leadership in the business world and ministry since graduating from Tarleton in 1989. He loves helping people discover hope and life in Jesus, then to live out the passions the Lord has placed within them. Confident that whom the Son sets free is free indeed, Wes often shares that the Lord sets people free from their old sin nature and free to the calling He has for them. This propels him to walk through life with people sharing this truth and serving with them in a church where talent is turned into experience. Wes is married to his high school sweetheart, Sheila. They have 2 daughters, 2 sons, 1 daughter-in-law, 1 son-in-law, 2 beautiful granddaughters, 1 handsome grandson, a grandson on the way, 3 dogs, often a home full of church family and missionaries; and more than a little gray hair. Wes oversees our church's operations and shepherds our pastoral staff and leadership team. He probably doesn't know the answer to your question, but he knows who does; so feel free to connect with him about anything…
Don Popkess
Elder
dpopkess@gmail.com
Jesus Christ saved my soul & my marriage of 10 yrs. when I was 39 yrs. old. By God's grace, my wife Jo Ann & I are now approaching our 34th wedding anniversary. We have 3 sons & over the past 3 yrs. we acquired 3 wonderful daughter-in-laws. Our passions include leading marriage/pre-marital ministries, intercessory prayer, mentoring young adults & Bible studies. I have enjoyed being a Petroleum Geologist for 40 years & am still working full-time. Jo Ann & I enjoy participating in numerous outdoor activities, including hiking, camping & sports of all kinds…as well as playing board/card games. During our time at Elk Ridge, God has been increasing our desire for missions & intentional evangelism. Favorite verse: PHP 2: 3-5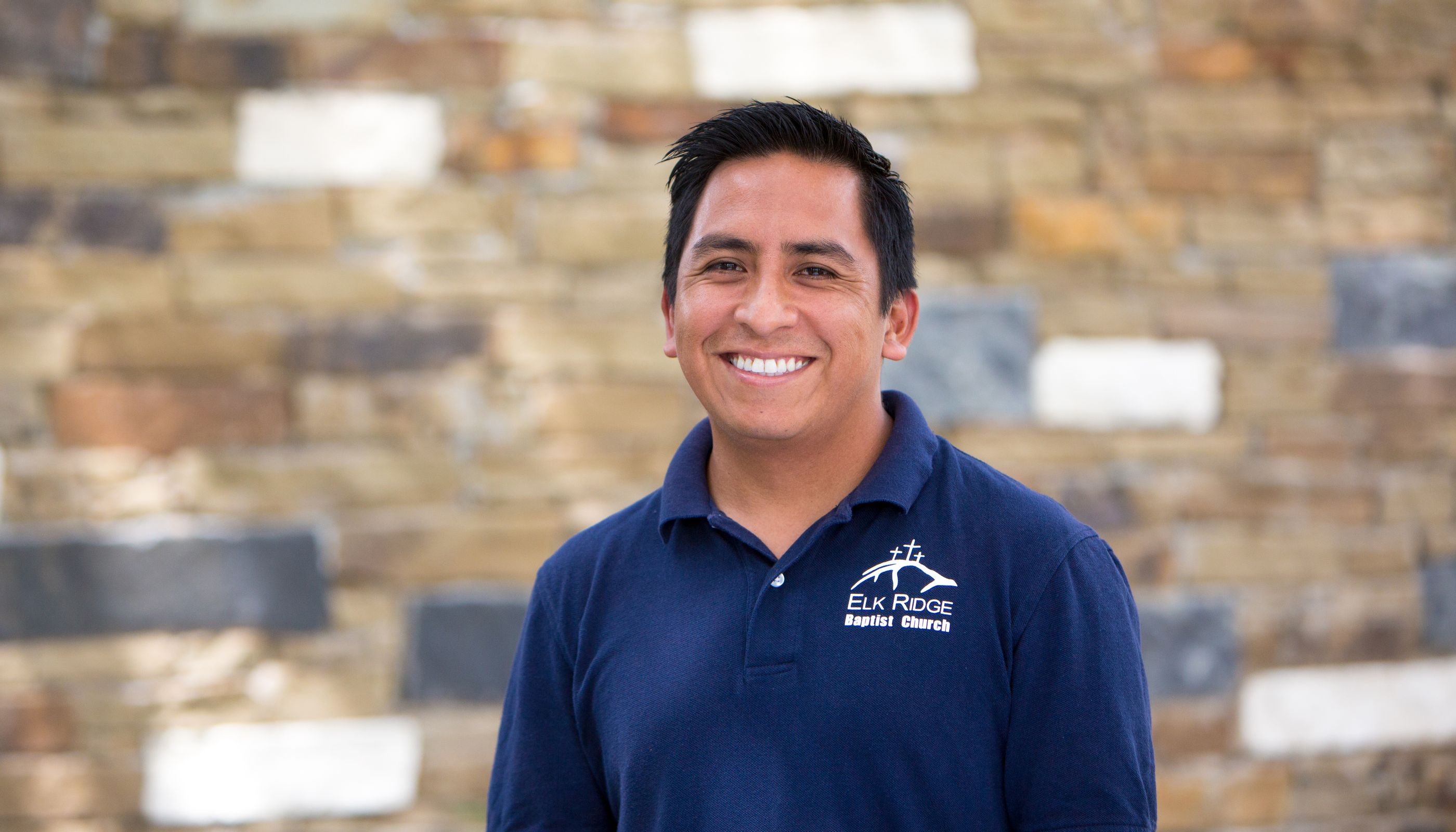 Miguel Gomez
Pastor of Spanish Ministries
miguelybecky@gmail.com
Miguel started and leads our Spanish-language congregation. He completed a degree in Bible and Theology from Palabra de Vida in Argentina. He hopes to return one day to his native country of Peru to begin a church planting ministry in the capital city of Lima. He is married to Becky and they have three children—Abigail, Nicholas, and Ellen. Miguel joined our staff in 2016.
Morgan Bishop
Missions & Assistant
morgan.erbc@gmail.com
Morgan received her Bachelor's in Music from Tarleton State University and her Master's in Global Leadership with an emphasis in Missions from Dallas Baptist University. Morgan was an MK in China. She studied abroad in Jordan and Israel and has served on short-term trips in Bulgaria, Nepal, Peru, and Thailand. She hopes to one day serve the Lord on a foreign mission field. Morgan joined our staff in 2017 and has been a member of Elk Ridge since it first began.