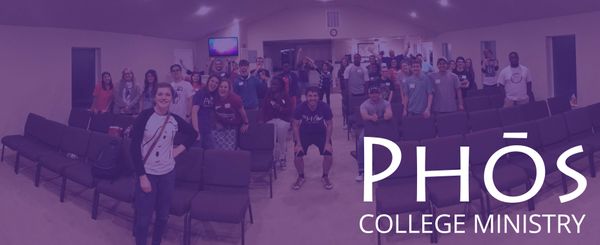 Our college ministry meets on Wednesday nights from 8:15 pm to 9:45 pm at Elk Ridge Baptist Church for connection & small group Bible study. (634 East Rd. (HWY 281))
We believe in studying the Word of God in a systematic, inductive way and teaching others to do the same.
We use small group settings to encourage friendship, build trust, and allow for questions, discussions and a deeper understanding of God's Word.
PHOS Meets on Wednesdays from 8:15 PM - 9:45 PM at Elk Ridge Baptist Church
Need more information?
Contact us here or call Chris Whaley, Pastor of College & Young Adults at 281-763-9186.